Open Mic: On the Economies of Bodies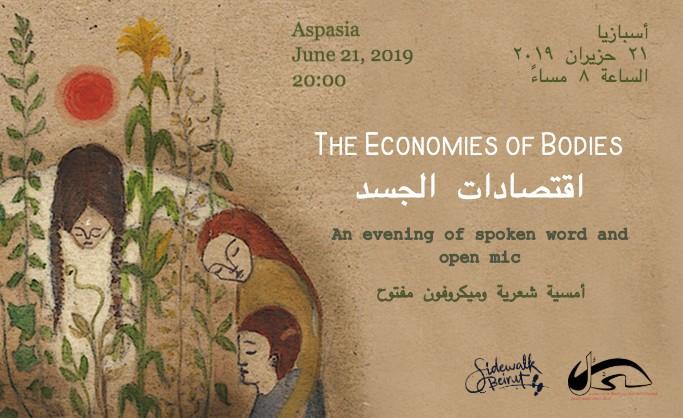 How do we experience our bodies under the capitalist economy? How do the material conditions of power and access affect our intimate relationships with ourselves and others? How do we experience ownership, debt, blackmail? And what does it cost us to be read as women and/or queer bodies in a patriarchal system?
These are questions we will attempt to discuss through spoken word performances in a collaboration between Kohl: a Journal of Body and Gender Research and Sidewalk Beirut. The event is part of a Kohl conference on Alternative Economies, itself a follow-up of an issue under the same theme.
Through the conference and the spoken word event, we hope to engage on the topic of the material status quo and alternative modes of organizing, in ways that are both cerebral and emotional.
When? Friday, June 21st, at 8 PM. Sign-up for the open-mic at 7.30 PM
Where? Aspasia, Sadat Hamra
For info on the Alternative Economies Conference visit: bit.ly/31pJBtL
Stay tuned for the announcement of the Line-up!