Decolonising Knowledge around Gender and Sexuality Conference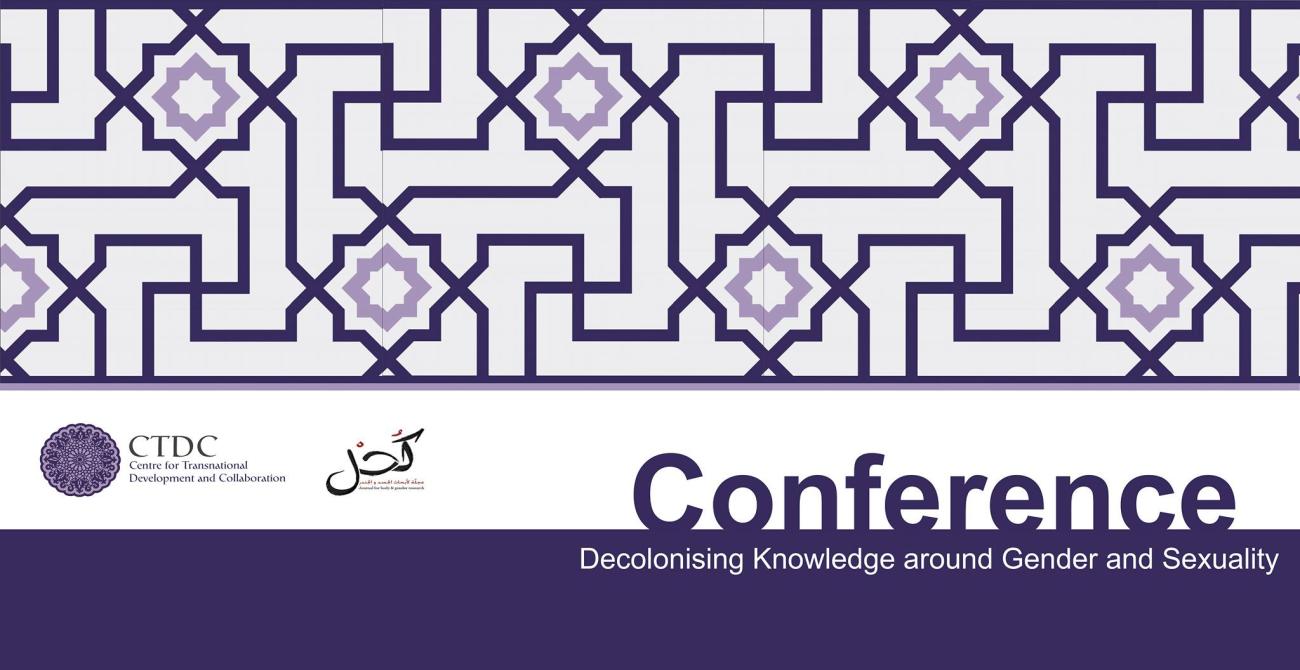 CTDC is delighted to announce its third annual conference titled Decolonising Knowledge around Gender and Sexuality, and organised in partnership with Kohl: Journal for Bodily and Gender Research, and UCL taking place on November 30, 2018 at Birkbeck, University of London.
The conference will bring in a number of practitioners, students, artists, and academics from Palestine, Pakistan, Lebanon, Egypt, South Africa and Tunisia to discuss themes around decolonising discourses around gender and sexuality in academia and beyond, shedding light on feminist pedagogy, sexual liberation, reproductive justice and positionality. In addition to that, our speakers will also highlight the potential for arts-informed inquiry to decolonise methodology and will also demonstrate how imported forms of feminisms, particularly those relying on social media, are not the way forward for gender and sexual justice.
The conference will kick off with a keynote panel discussion by Kohl editors and CTDC directors, who will explore the importance of decolonising methodologies in research and practice and in relation to Global South knowledge production.
The full proceedings of the conference will be finalised in the upcoming week. However, places are limited, so book your ticket now to guarantee your place. Tickets are non-refundable. Due to lack of funding, we are relying on tickets to make this conference possible, yet we believe that knowledge should be accessible to all. If you have concerns or if you are unable to purchase tickets, please email us and we will add your name to the list of attendees for free.