An Archive of Queer Feminisms with Sara Ahmed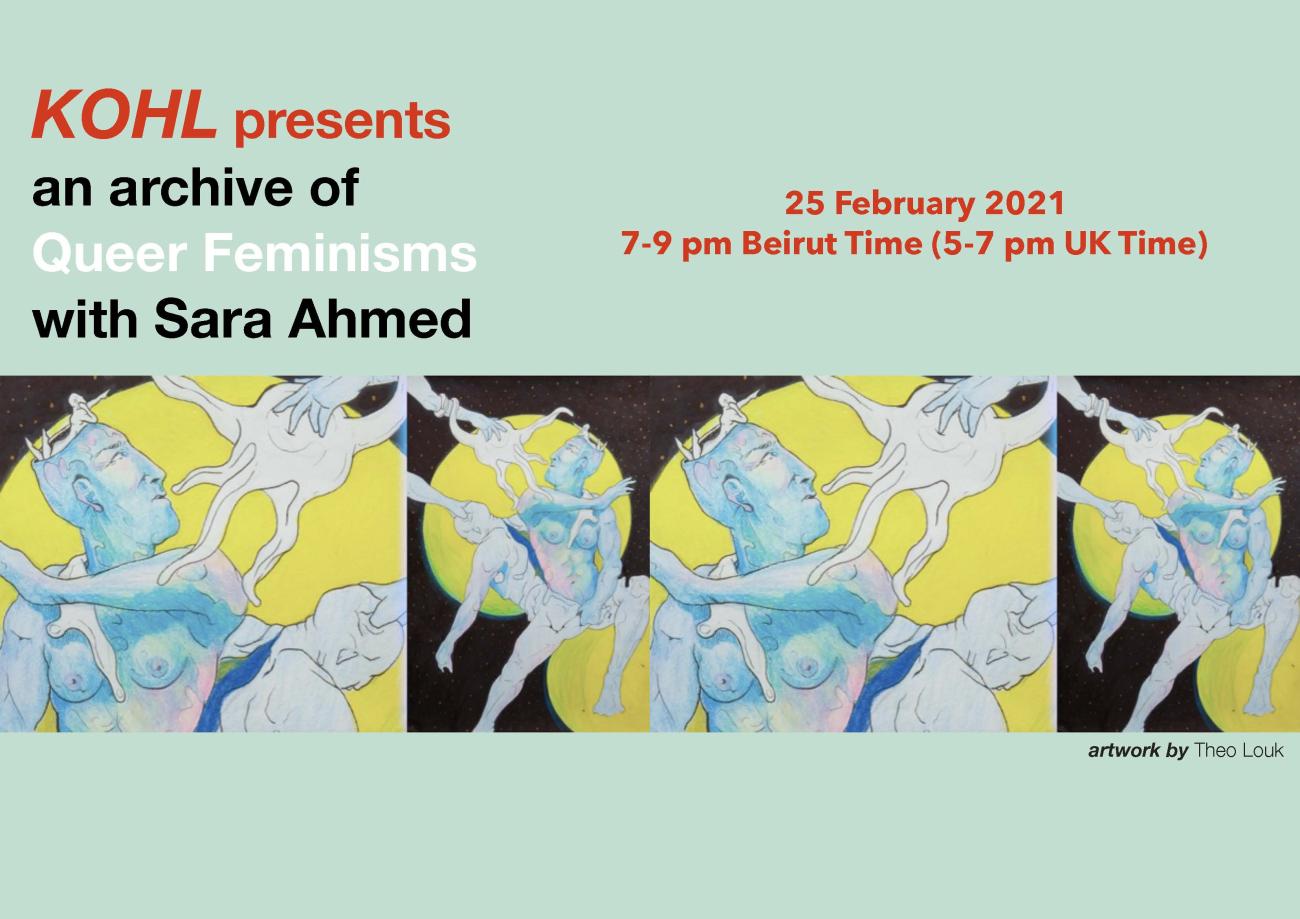 How do we theorize queer feminisms from our (geo)political localities and situated knowledges? What are the queer feminist fault lines we encounter? What can we learn from queer feminist movements and initiatives working in West Asia and North Africa, and what mechanisms do we put in place for ourselves and each other? How do queer feminisms transform our shared vision of justice?
We are happy to launch Kohl's issue 6.3 on Queer Feminisms, with Sara Ahmed as discussant. The webinar will include an opening by Ghiwa Sayegh and Sabiha Allouche, the issue's co-editors, as well as presentations by four of our authors, Sarona, Aya, Ahmed, and Nour.
The event will take place on February 25, 2021, at 12pm EST / 5pm UK time (GMT) / 7pm Beirut time (EET). 
Please note that the event will be in English, but that a subtitled version in Arabic will be uploaded to YouTube posteriorly. If you do not manage to get a ticket via EventBrite, you can watch the event live on our Facebook page.
Kohl is a queer, radical publication from the South that is open access and multilingual. In order to support open source platforms, please consider making a donation upon registering, but it is not required. Furthermore, we do not expect donations from students, people in precarious employments, and those of us living in contexts of economic crises.